Psoriasis homeopathic Remedies 
World Psoriasis day  29 octobre 2023
A lot of skin conditions are mild but their impact to your well-being can be serious. One of which is psoriasis. This condition is characterized by scaly and itchy patches of skin. The thick patches of skin are whitish, reddish, and silvery in color. It isn't caused by virus, bacterium, or fungus; it is a condition brought by the body itself, specifically, the white blood cells, which are responsible for the body's immune system. This entails that it isn't communicable. However, there are still misconceptions that someone can get psoriasis by talking or touching an afflicted one, mainly because of the condition's appearance.
To avoid the embarrassment and discomfort, treatment options are there to ease the symptoms of psoriasis. 
Psoriasis homeopathic Remedies
It is sought as reinforcement for medications recommended by doctors. These medications are often composed of creams.
Before you seek a natural treatment for psoriasis, you have to consult your doctor first. This is to avoid exposure to some ingredients that might have adverse effects on your condition.
Once your doctor approves your search for alternative medicine, look for homeopathic practitioners or homeopaths online. Make sure they meet the necessary requirements to legally provide natural products for psoriasis such as dilutions. One way to check whether a homeopath is a legitimate practitioner or not is by searching for his name in databases of organized associations of homeopathic practitioners.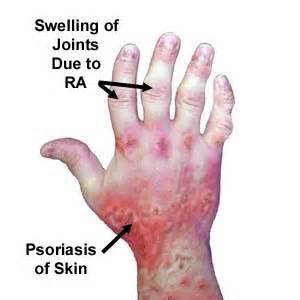 Psoriasis Arthritis
Homeopath preparations

Homeopath dilutions can be availed in some drug stores and online stores without a prescription. However, you still need to seek advice from an expert in this area. When you are consulting with a homeopath, provide an overview on your medical history.
A homeopath will guide you regarding which product to choose from array of dilutions from several manufacturers. Each manufacturer uses a unique composition of ingredients in their homeopathic dilutions so a professional advice can help you find a remedy that isn't likely to worsen your condition or trigger another.
When you get hold of your homeopathic dilution, read the instructions and make sure to follow them. Do not take more than the advised dosage. Excessive consumption or application won't speed up the treatment. Worse, it could even aggravate the itchiness and flares.
While you take those  you can also reduce the discomfort by trying relaxation techniques. Stress is considered as a trigger and risk factor for psoriasis. Aside from avoiding stressful conditions such as shopping in a crowded mall and working with a cluttered desk, you can also apply relaxation techniques such as breathing exercises. These breathing exercises aren't just free; they're also manageable anytime you want and anywhere you may be.
Massage is another relaxation technique, but there's contact and possible skin exposure. You can try this out except when you and your masseuse can't tolerate the discomfort.
 Psoriasis homeopathic Remedies

Those kind of remedies also work best if you avoid drinking alcohol and smoking. Alcohol intake and cigarette smoking can worsen your skin condition, just like stress. Instead of frequenting bars, you can spend your time practicing yoga and other meditation techniques. These help in relieving your stress as well. Furthermore, the money you intend to use for these vices can be saved and used to purchase your psoriasis medications and consultations.
One important thing you need to remember about remedies for psoriasis is that they shouldn't totally replace the medications provided by your doctor. These are sought to speed up the process and help you deal with symptoms. If symptoms worsen while having homeopathic remedies, stop your intake and consult your doctor right away.
Back to Top
---
---