Psoriasis Soap
World Psoriasis day  29 octobre 2023
If you have psoriasis, by now you know that you need a special psoriasis soap for bathing, just like you need a special psoriasis shampoo. Unfortunately, most face and body soap on the market today are full of harsh chemical that strip your skin of moisture and can aggravate your skin condition. So when shopping for soap for your psoriasis it is very important that you read the label.
Finding a Good Soap for your skin
When reading the label of a soap or cleanser you want to look for those natural substances, avoiding those with names that sound like they came out of a laboratory glossary (they probably did). Look for "milk", "oatmeal", "olive oil", "honey", and "coal tar" or "pine tar". Also look for a soap that is unscented.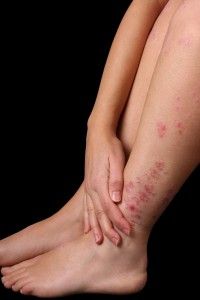 you need a psoriasis soap
Types of Good Psoriasis Soap
Goat Milk Soap – Goat's milk contains capric and caprylicacids known to combat the alkalinity found in many skin care products. While everyone is different, many who use a goat milk psoriasis soap report finding relief from their psoriasis. Goat milk is very gentle, but be careful of those that may have essential oils like tea tree which may or may not have a negative impact on your skin.
Oatmeal Soap – Due to its ability to soothe the itchiness and inflammation of psoriasis, oatmeal soap is very popular. The most popular type of oatmeal soap also includes honey, olive oil, and/or goat milk, all ingredients which are known to be soothing to psoriatic skin.
Tar Soap – There are two types of tar soap used to treat psoriasis and they are pine tar and coal tar soap. Since ancient times coal tar has been used to treat various skin conditions, and it's been used for the past century to treat psoriasis.
Brands of Psoriasis Soap
1.Sappo Hill Bar Soap is a natural oatmeal soap with glycerin and coconut oil, and is a great moisturizer that stops itching immediately. As one of the reviewers said, "It's like skin crack", so I guess that means it's pretty good.
2.Clearly Natural Essentials Unscented pure and natural glycerin soap only contains natural ingredients, and is reported to be very soothing to dry skin.
3.Canus Nature Pure Vegetable Soap is naturally rich in vitamins, minerals, proteins and triglycerides and is completely free of phosphate and parabens. In fact, this is an entirely plant-based soap that is fragrance-free. While not specifically a psoriasis soap, this soap has received rave reviews for clearing up itching and dry skin conditions very rapidly.
4.Grandpa's Wonder Pine Tar Soap is not only good for bathing, but shampooing, shaving and showering as well, and has been reported to remove the scaly plaques of psoriasis, as well as provide relief for eczema, dandruff and other skin issues. Several reviewers report using it on their beards and like how it lathers. While "unscented", there is a natural pine scent reminiscent of "that smell after you've just finished cutting down trees as a lumberjack…", which doesn't carry through after your dry off. Another reviewer gave it five stars and said that it "still keeps my psoriasis under control."
5.Coal Tar Soap by Soap Works contains coal tar (which explains its black color), tallow, emu oil, coconut oil, and and is phosphate and gluten free. With 66% of reviewers giving this soap five stars and the low price, it might be worth seeing if it will work for you.
6.Yellow Bird Charcoal Soap Bar contains shea butter, lemongrass and lavender essential oils, both known to help psoriasis, as well as sunflower oil, palm oil, and coconut oil. It contains no parabens, sulfates, synthetic dyes or synthetic fragrances, and is great for all skin types. It is especially beneficial as psoriasis soap. Out of 345 reviews, 82% give this soap a five star rating, so this might just be one soap you may want to consider.
Whatever special soap you choose, just remember that if one doesn't work, you'll just have to keep trying. That was the theme of so many of the reviews, that they just kept trying until they found something that worked and provided relief.
Back to Top
---
---